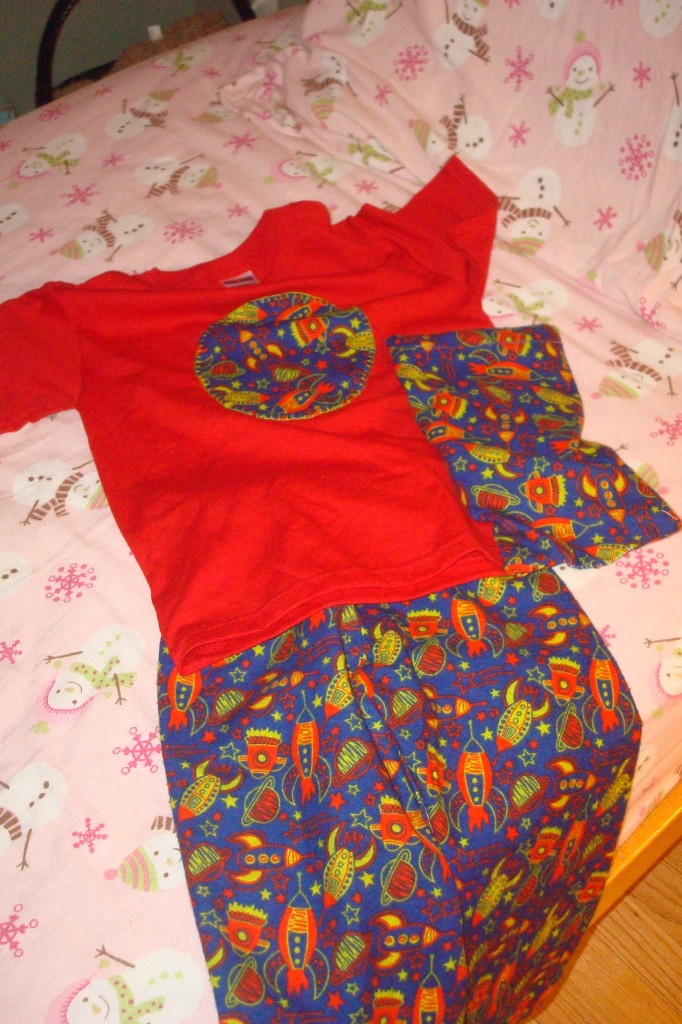 I started a new Christmas tradition this year--making new pajamas for the kids that they got on Christmas Eve.Sam helped me pick out the flannel at the Joann's down in Lexington over Thanksgiving. (They were having a sale for like $2/yard.) He picked out this rocket ship print for himself.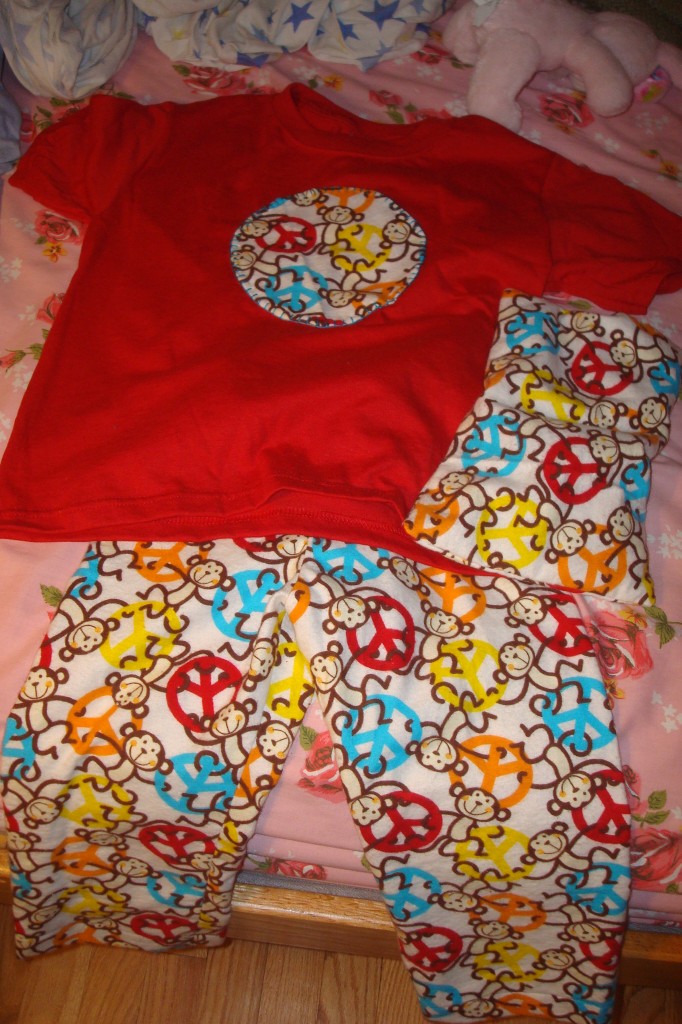 I chose this monkey and "sign peace" (as she says) print for Sophie. I used
this tutorial
to make the pajama bottoms, using a pair that currently fits as a model. (Same size for both kids, as they're only about 2-3 pounds apart right now.)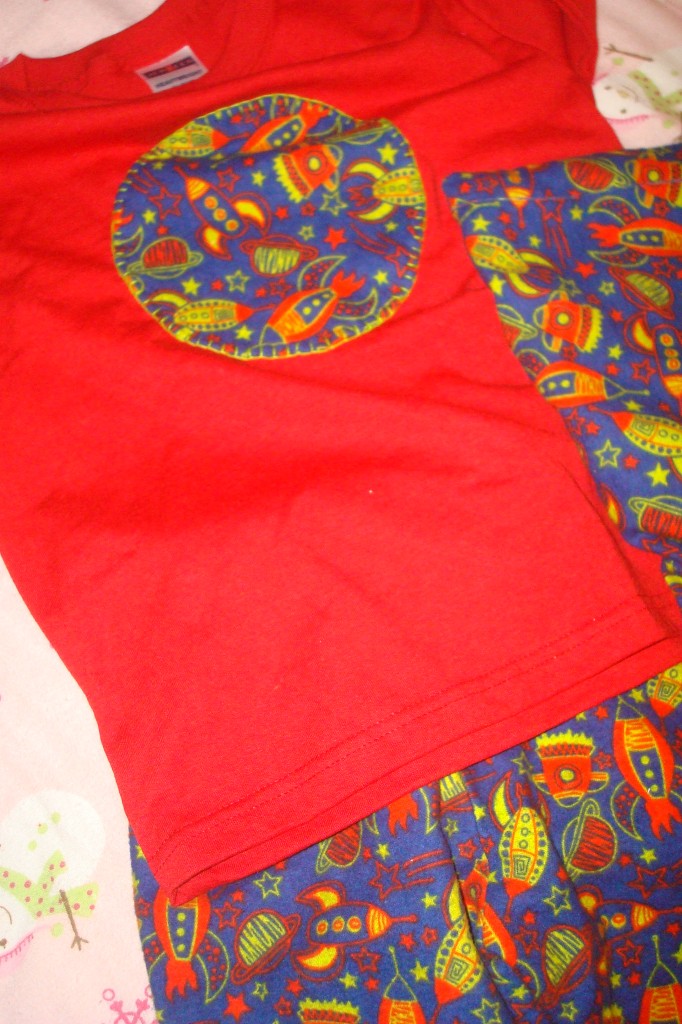 I then used freezer paper and blanket stitch to attach a circle of the flannel fabric to a purchased red T-shirt for each of them.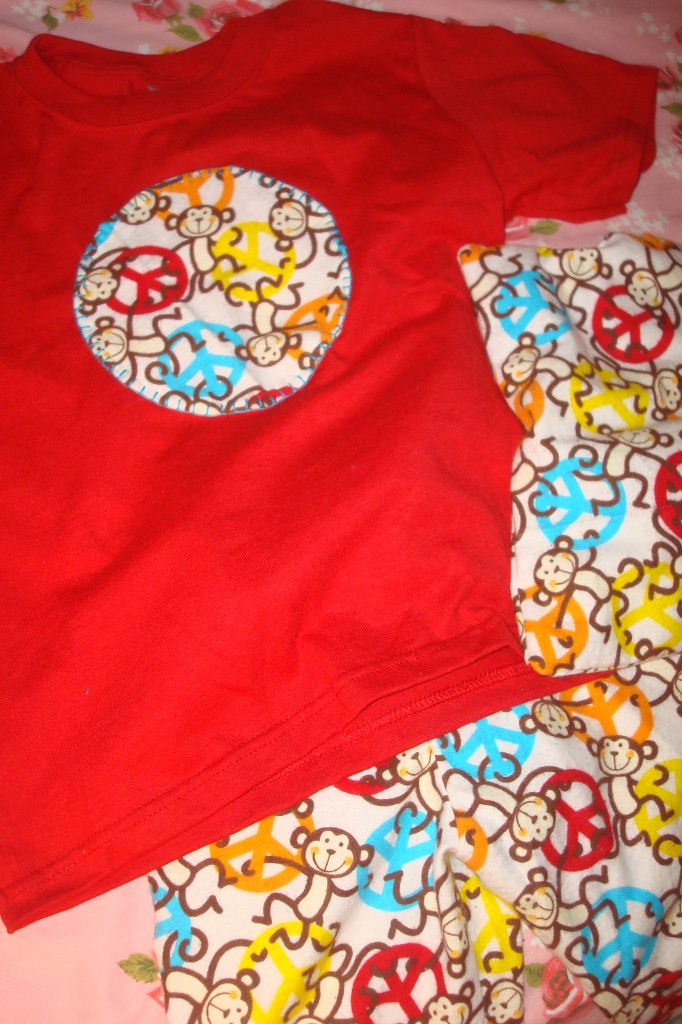 The final piece of the package--and the one they loved the most--was a mini "corn bag" (or "corn pillow," as the kids call them). They're those microwaveable fabric bags full of field corn (not the popping kind) that keep your toes warm all night. More about corn bags in a future post.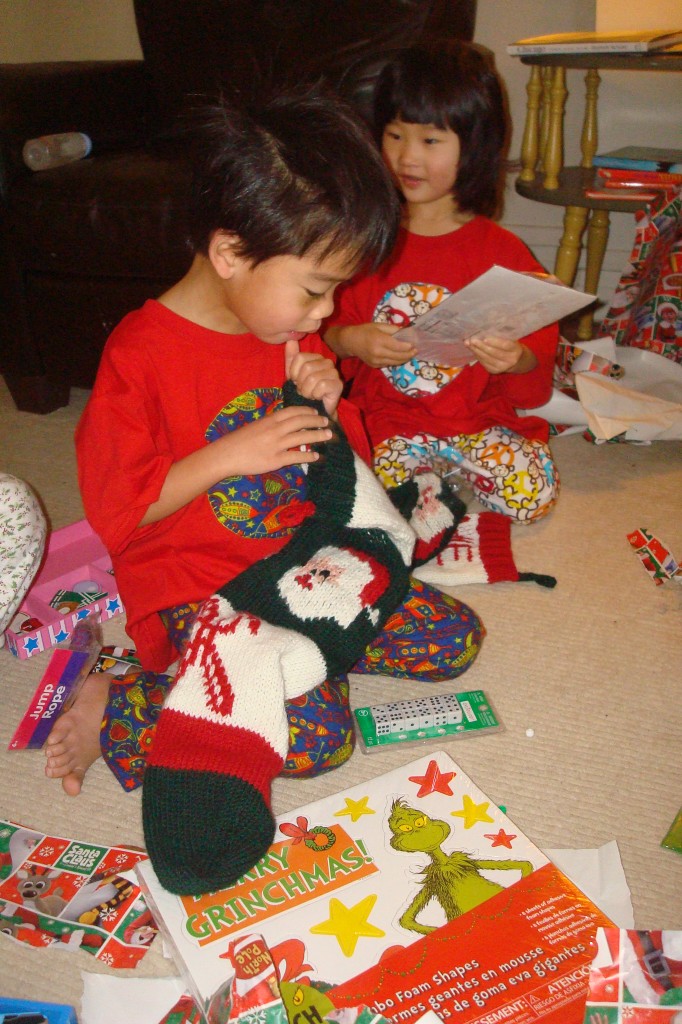 Here they are wearing them on Christmas morning. When they ran into their bedroom after bath on Christmas Eve, they were so excited to see the new PJs and corn bags. Sam remembered the fabric and asked if I knit them. When I said I sewed them, Sophie said, "Thank you so much, Mommy, I love them!" Totally worth it.