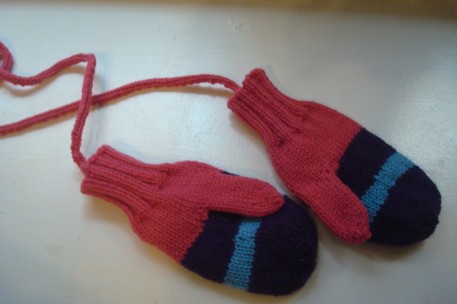 I just finished a pair of mittens for my 5-year-old niece Elena, who lives in Kentucky. When we were visiting over Thanksgiving, I was knitting some mittens for Sam and Sophie, and she was mesmerized. She was very vocal about what color mittens I should knit her: pink, purple and light blue. (Of course her mom avoided gendered pink clothes for her as a baby, so now she's into anything princess. Go figure.)
I used a pattern created by my mom, which works for kids, men and women. For Elena's, I used size 3 and 5 needles, cast on 36 stitches, knit 2 inches of ribbing (about 18 rows), another 1.5 inches to base of thumb, then 2.5 more inches before top decreases. Thumbs are 2.5 inches. I added about 30 inches of I-cord to string through her coat, so she doesn't lose them. I used wool from my stash.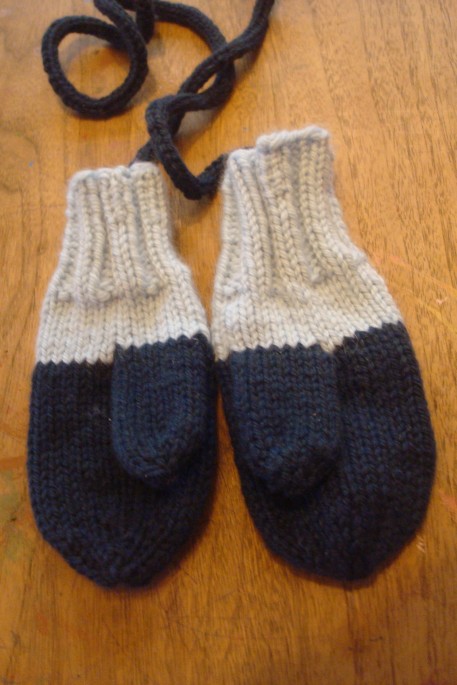 These are ones I made Sophie, out of some stash cashmere to match a new yellow jacket. For them, I also used size 3 and 5, cast on 28, 1.5 inches of ribbing, another 1 inch to base of thumb, 2 more inches before decreasing, and 1.5 inches for thumb. Also, about 28 inches of I-cord.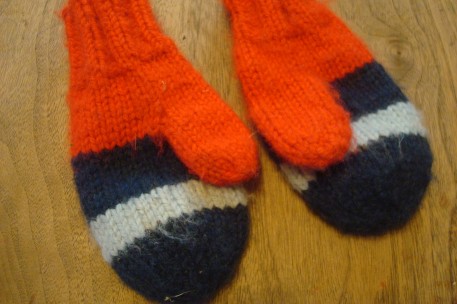 And these are Sam's, also of stash cashmere. They're so soft (and already a bit worn). Same measurements as Sophie's. I learned how to do jogless stripes with this project, using these instructions
here
.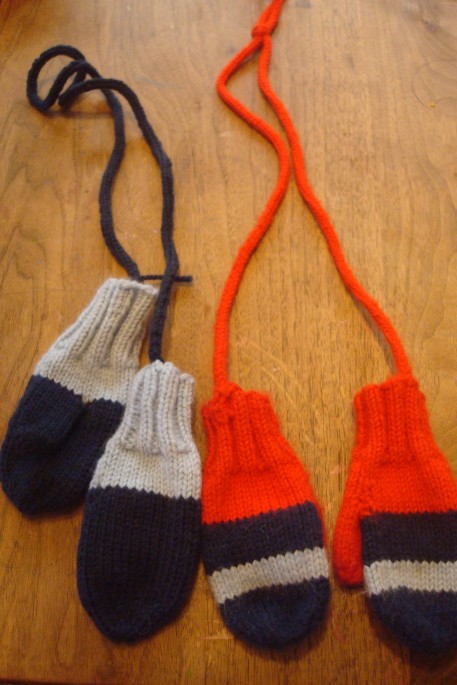 My mom says every kid should have hand-knit mittens, and she knit Sam and Sophie their first pair. I was happy to be able to knit something useful for my kids.