I'm not good at taking photos, but here's a partial list of the treasures I found today at half-price day at Unique Thrift on Howard:
* Tons of crepe paper--maybe 15 rolls, half of it says "Happy Birthday." Perfect since I used the last roll for Sophie's party last week.($2)
* A Happy Birthday honeycomb decoration. (50 cents). Not vintage.
* A bunch of party hats, new, with "Babe the pig" on them. ($1)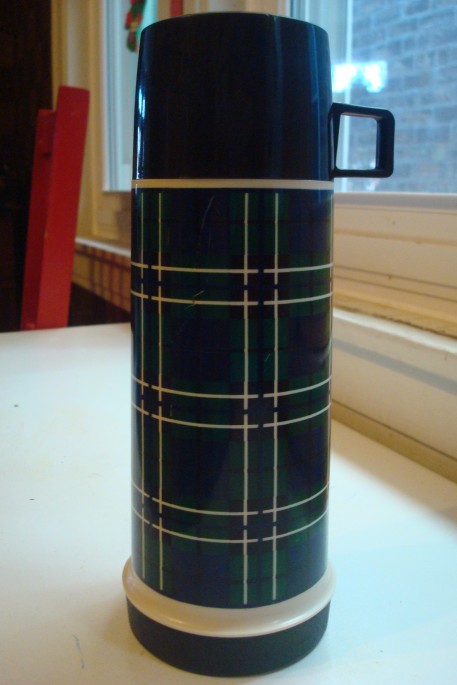 * A blue plaid thermos to replace the one I broke this week while ice skating. Don't know if this is vintage or not. ($2)
* About 4+ yards of a cute floral flannel. Perfect for PJs or corn bags.($1)
* Cute purple wool cardigan ($2) and plaid wool kilt ($2) for me. Also an Anne Klein petite coat that fits perfectly. ($5)
* Gymboree shirt for Sophie ($1)
* Gorgeous photography cards from Papyrus ($1.75)
* Outburst Jr. Like new. ($1)
* Dragon-themed Chinese New Year decs (and craft)--and next year is the Year of the Dragon! ($1.50)
* A brand-new black leather (?) Kate Spaid bag, which I'm about 99% sure is a knock off but still cute. ($5)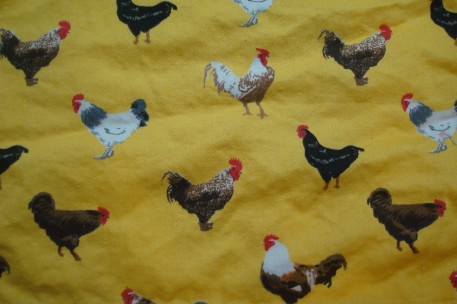 * A cloth napkin of cute yellow fabric with roosters on it. For an apron, maybe? (50 cents)
* A bag that included Valentine's Day party picks and doilies (75 cents) and some plastic rain hats that will be tossed.
* 2 bedskirts. I need one for the guest room now that the mattress is no longer on the floor! Had to buy 2, because I wasn't sure of the size. One fits! ($4 for both)
* And a Rubbermaid tote to put it all in! ($2.50)
A successful hour of shopping!