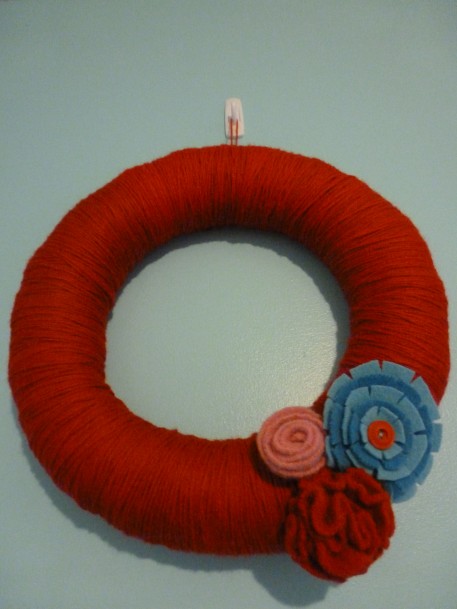 Over Christmas break, I finally took the time to wrap a skein of red yarn around a thifted (30 cents, I think) straw wreath to make of those cool wreaths that have been all over blogland. I hung it in the kitchen, but hadn't gotten around to adorning it yet. In January I finally made some felt flowers that gave it the finished touch.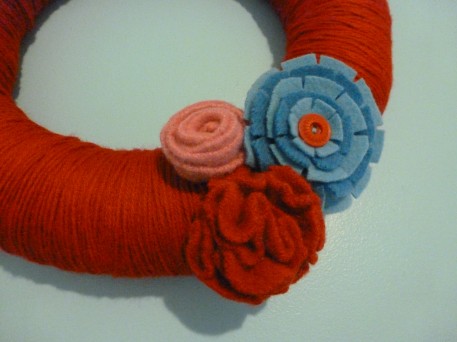 This website,
Fabric Bows and More
, has tons of links to tutorials, including
this one
that I used for the teal and red flowers. I used Betz White's
tutorial
for the pink rosette.
I separated out all my super-cute teal, red and pink buttons, but only used one. I'll have to think of some other project for the rest of them.
Then I made made another red flower, added a pin back and, ta-da!, a cool corsage.