Very belated photos from our Spring Break trip to visit my parents in Arizona in March: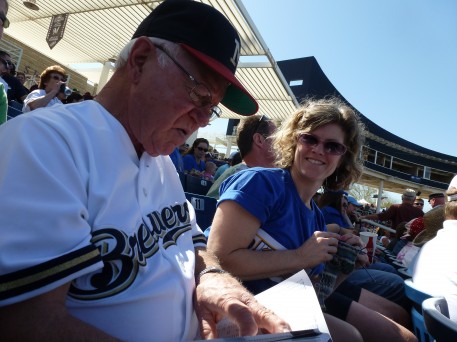 Heidi and Dad at Brewers' Spring Training opener. Yes, I am knitting a sock.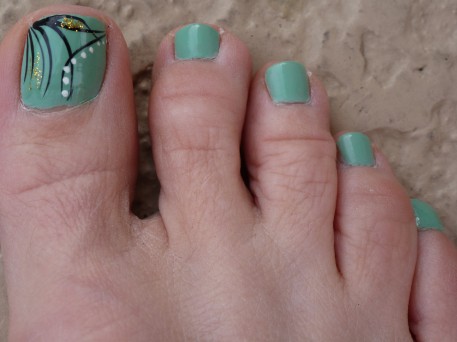 Every good spring/summer vacation should start with a mani-pedi (compliments of my mom). I went for green, and when the lady asked me if I wanted a flower, I asked for a shamrock and got this instead, which I thought was pretty cool! (Slight language barrier, as she was Vietnamese.)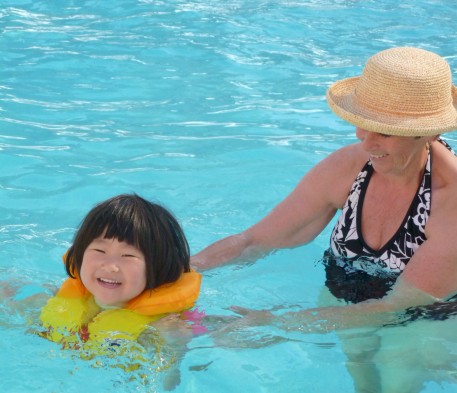 Grandma and Sophie in the pool. We spent every afternoon in the swimming pool. The kids loved it.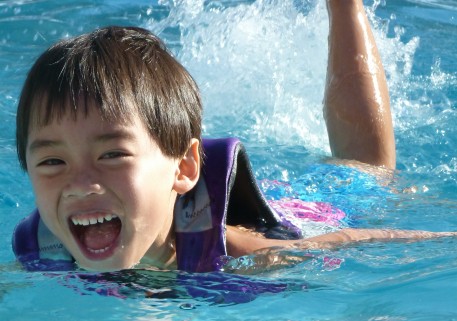 Sam in the pool. He loved swimming on his own (with life jacket, of course).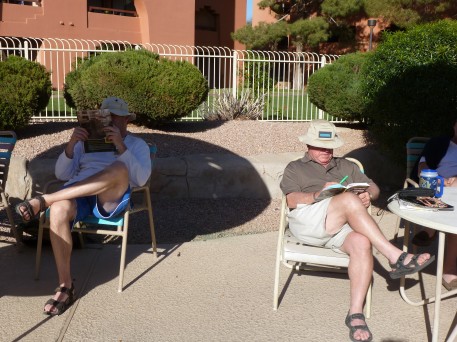 The two Eds reading by the pool. The similarities are uncanny--note hats and shoes!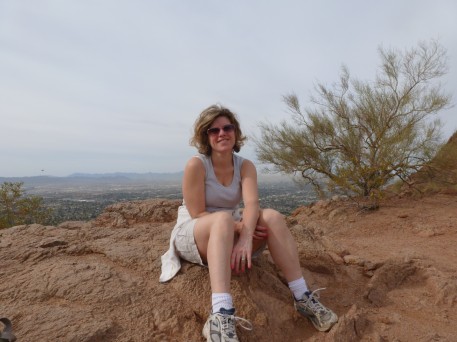 Ed and I hiked Camelback, but an easier climb than last time two years ago. This took only an hour, which was tough enough for out-of-shape me.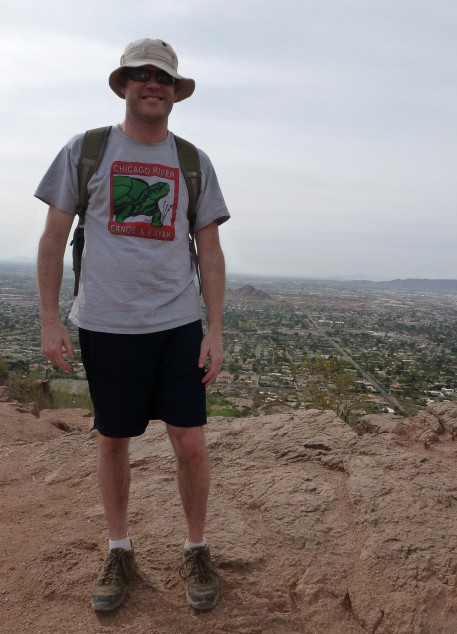 Ed at the top (of the middle of the humps) of Camelback.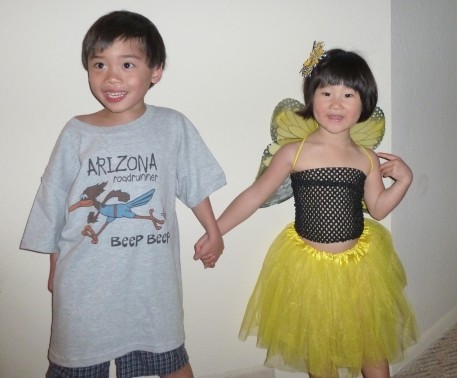 Gifts from Auntie Sue and Uncle John: T-shirt and bee costume. The kids held hands a lot while we were down there.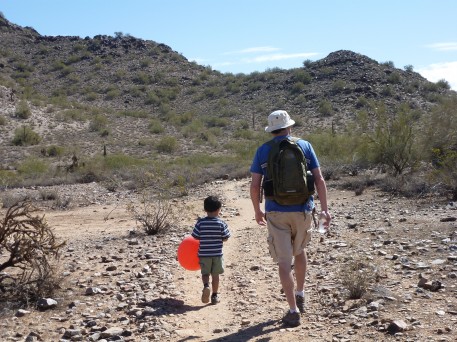 Hike on our last day there. Wish I had a photo of our visit with the Misiewiczs. Looks like we didn't take any. Still, a very nice and pretty relaxing trip, considering we had two toddlers with us. Thanks, Mom and Dad!