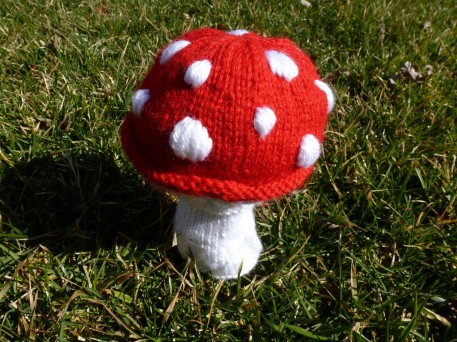 I needed to make a quick baby gift for a co-worker and found this adorable pattern for a toadstool rattle. Is this adorable, or what? The free pattern is
here
at Purl Bee. I actually knit this over Spring Break in Arizona, but am just getting around to posting it here. There's a cat toy inside for the rattle, and I used washable yarn and stuffed it with plastic bags.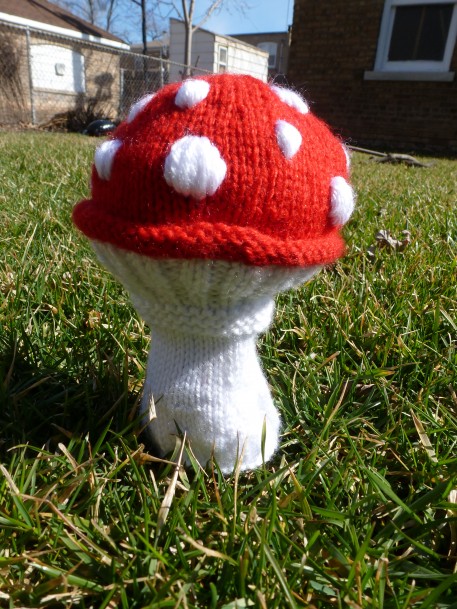 This angle shows the underside of the cap a bit. I used satin stitch for the spots rather than duplicate stitch. The pattern shows the rattle in a bunch of colors, but I like this traditional red and white. I think I'd make this again. In fact, it'd be nice to have on hand for baby gifts.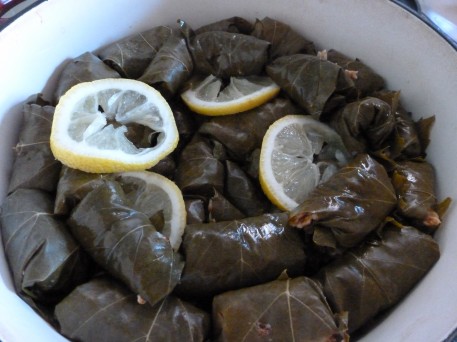 In other up-to-date news, I made dolmades about two months ago and hand rolled the grape leaves stuffed with ground beef, rice, raisins and nuts. Yum.