This is a LONG time UFO (UnFinished Object) that I finally finished. I don't know why I waited so long.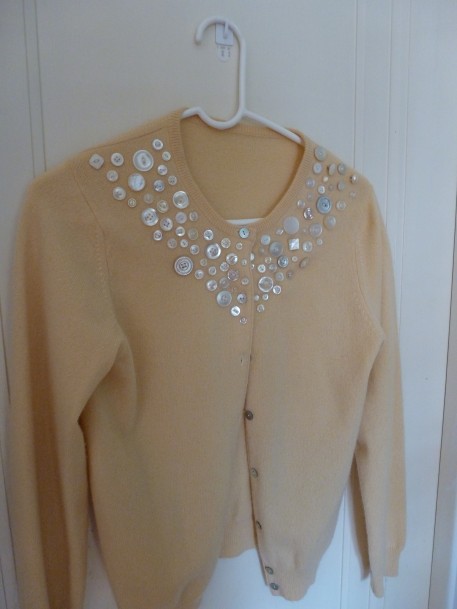 I've been wanted to do some "wardrobe refashion" for a some time, after having read a number of blogs devoted to the practice of reworking old clothes to make them new and funky. And cardigan sweaters are one of the easiest things to refashion.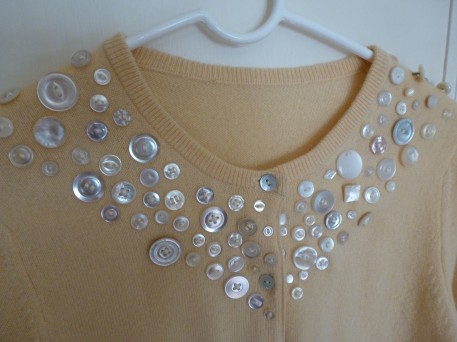 So I had this great idea to sew some buttons on a cardigan sweater, and decided to go with all white/clear ones on this yellow wool cardigan, which is actually part of a twin set. I used ecru/off-white embroidery floss to sew them on and arranged them in a swath across each front shoulder.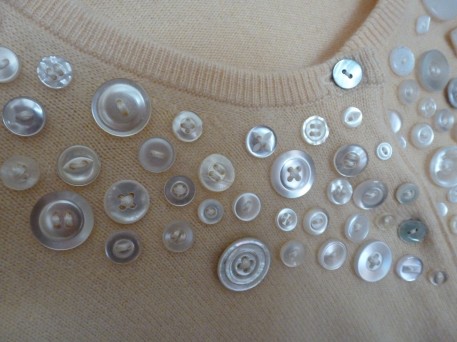 Not only does this gussy up an otherwise boring sweater, but it uses up a craft supply that I'm sure most button-collectors have a ton of--the plain white/clear ones. It's a perfect example of how a bunch of something looks cooler than just one of them.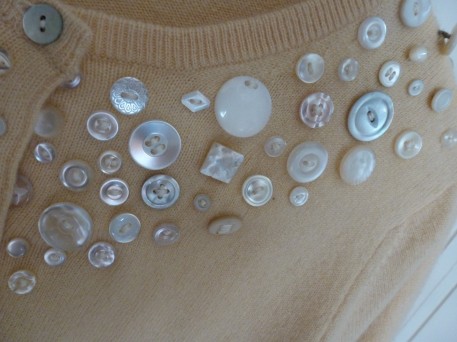 I did use some cool ones: all different sizes, shapes, some with decorative etching. I got to wear this a few times before it got warm, usually with a white T-shirt and jeans. It will, however, require hand washing, so I need to be careful not to wear it around messy kids!