I don't know what came over me: Right around the same time I was working on the bath mitt teacher gifts, I cast on for
Absorba
, the Great BathMat, from
Mason-Dixon Knitting.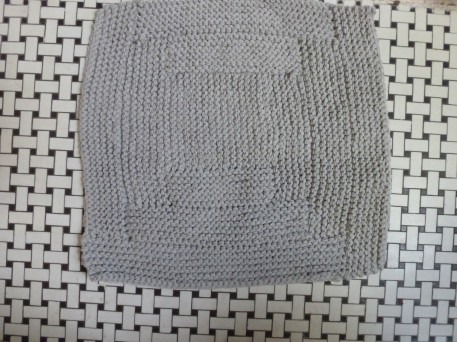 Maybe it's summer that makes me want to knit with cotton. Or maybe it was the cleaning I've been doing in my craft room that made me want to knit up some of the cotton I've got in my stash. I used
Cotton-Ease
in Stone color, double stranded. I enjoyed learning how to do the log-cabin style (also used in the Mason-Dixon
baby blanket
).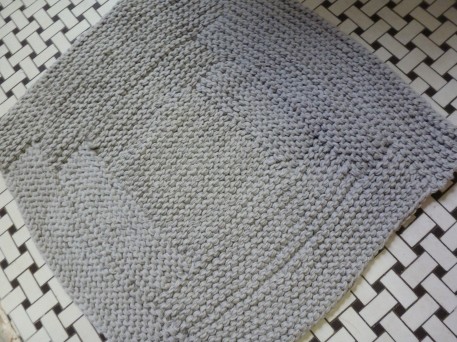 *Doesn't it look nice against our vintage tile? Too bad we have an unfixable crack, so this tile will have to go eventually.
At least this pattern didn't have bobbles and was knit on huge needles (size 15s) so didn't hurt my hands as much as the bath mitts did. And it definitely got me ready to knit with some wool--even if it did top 100 degrees this week!