Some final holiday pictures, as the Christmas ends today with Epiphany.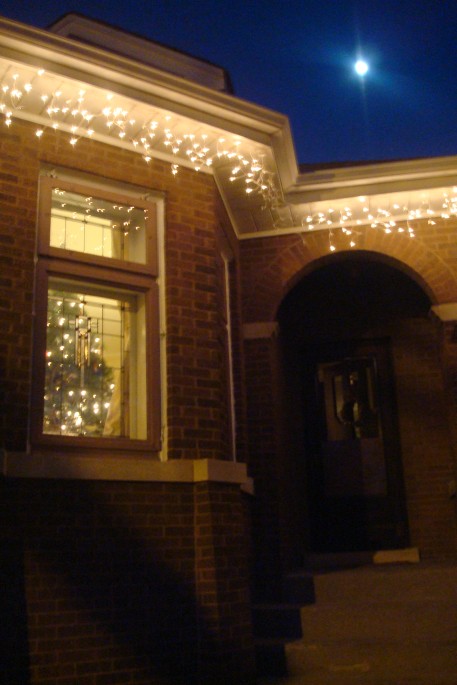 The moon last night, with Christmas tree and lights.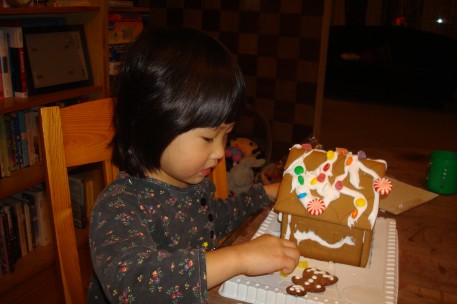 Sophie works on her gingerbread house. (Got the kits at Aldi this year for $3.99 each!)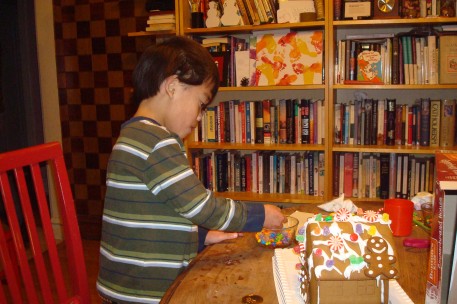 I'm so glad our kids love cooking and crafting. Tonight they both asked for their Mama-made pajamas, but they were in the wash. Warms my heart.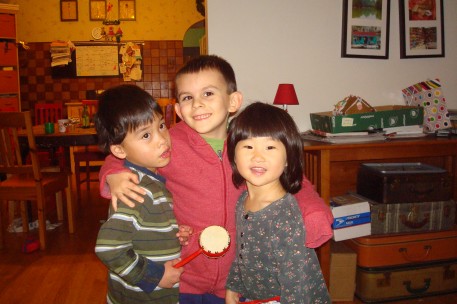 The gingerbread house making has become an annual tradition with our friends Lincoln and his parents.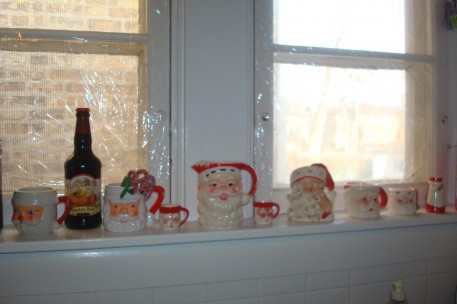 Some of my new-to-me, but vintage, Santa face mug collection in my new kitchen (and some Santa's Butt beer that Ed got in his stocking). More photos to come of what was my most creative project of 2011.
OK, now the tree and decorations can come down. Happy Epiphany.